A sample of what our customers say
A very good company, customer care also very good , we have used several times, and are very satisfied with all the work and recommend them!!
Fantastic service from initial visit to installation. We have used M F Plastics before and will definitely use again. We have also recommended them to our neighbours.
We have used this Company before for bi fold doors and windows. They are very skilled in what they do and always do a good job.
Excellent service. reliable, competitive prices and first class after care
Good product, reasonable price, surveyors and installers are excellent
Good quality products for a fair price. Workmanship was faultless with minimal disruption. Highly recommended
M F Plastics supplied us with a high quality product which was backed by an experienced and very courteous installation team, who completed the work on time, were extremely tidy and left very little remedial work.
Absolutely amazing workmanship. Very professional and trustworthy company.
Absolutely amazing workmanship. Very professional and trustworthy company.
Great team, very courteous and did the job with care. Window looks great and finished well, already had compliments from neighbours!
Always an excellent service and top quality product.
Great workmanship, would recommend MFPlastics . Goes above and behold to complete all tasks.
This was the third time we have used them and each time they have done an excellent jpb, with first rate installers.
Great work by the fitters, worked with me on a few issue that where picked up during installation. Quality of work was top draw, will use them again on future properties.
We have recommended them to others and will be using them again!!
Recommended to us and we recommend them!!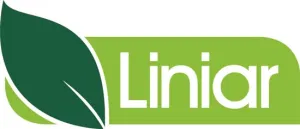 Covering Banbury – Bedworth – Coventry – Kenilworth – Leamington Spa – Nuneaton – Rugby – Southam – Stratford upon Avon – Warwick – Wellesbourne