Fascia, Soffits & Guttering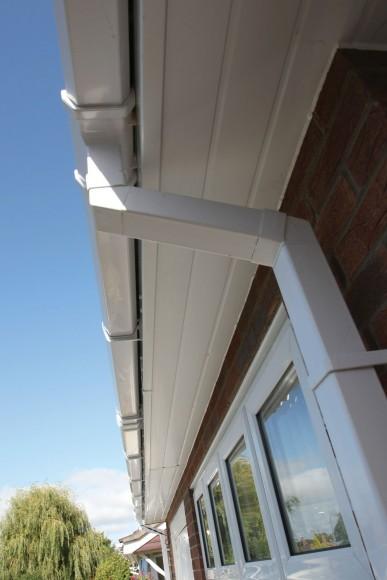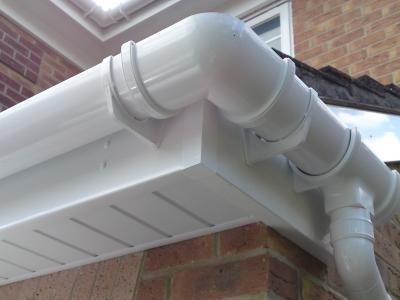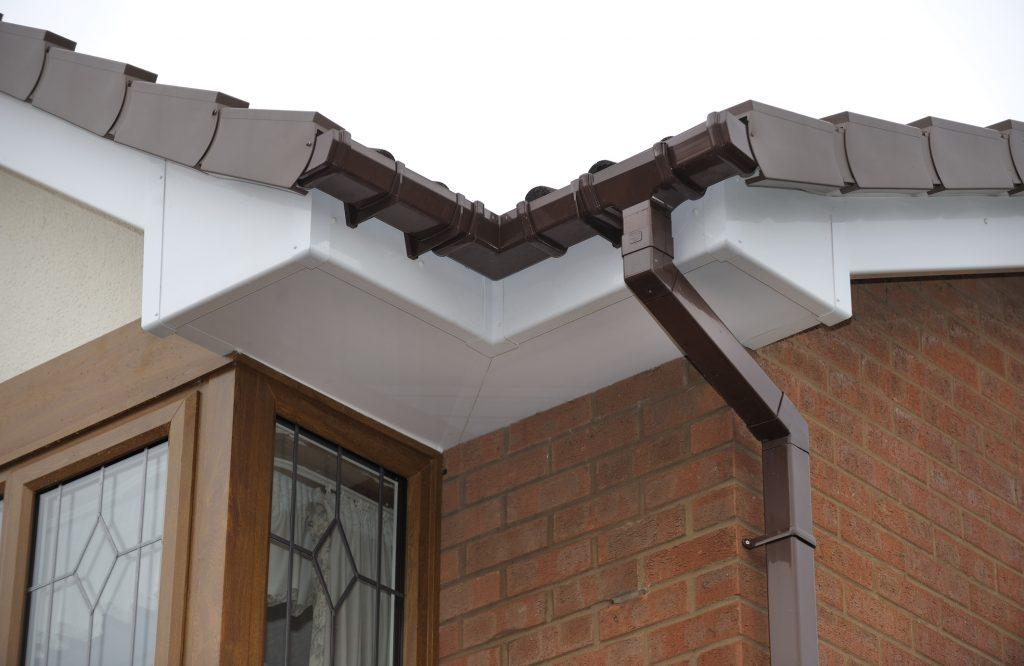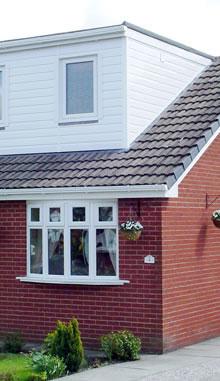 Roofline, Fascia, Soffits & Guttering
M F Plastics pride themselves on being one of the most trusted, popular and recommended roofline Companies for the Complete Replacement of your uPVC fascias, soffits, and guttering in the Coventry and Warwickshire area.
Our maintenance free, UPVC fascias, soffits, guttering (Roofline) and cladding products will prove durable and robust against the elements, both resisting the strong sun and enduring the harshness of winter.
Fascias
Fascias supplied by Eurocell are manufactured to withstand the harshest European winters. They are accredited by the British Board of Agrément (BBA) and come with a 10 year guarantee against discoloration, warping and cracking. Low maintenance, high quality UPVC fascias require no painting and are sturdy enough to be attached directly onto rafters, with no need for a timber substrate.
Fascias are available in 18mm standard and an ogee profile to suit the property. M F Plastics Roofline fascias come in a range of natural colours including classic white, grey, black or brown, and there is a choice of woodgrain effects including Golden Oak, Irish Oak, Black Ash and Rosewood.
Our Roofline and Eurocell offer a unique-colour match guarantee. All fascias, soffits and guttering fitted to any home will be same shade of the same colour of the same palette. Colour matching extends to all fixing pins and corner trims for the perfect finish every time.
Available in the same colour range as our fascias, soffits and fascias combine to give an attractive clean-edge finish to any home.
Soffit boards
M F Plastics install Eurocell soffit boards for guaranteed, long-lasting quality. Different soffits work best with different properties and Eurocell have a choice of standard utility boards, vented Eurosoffit boarding, or lightweight soffits. M F Plastics will advise you on the right soffit boards to protect and enhance your home.
Eurosoffit boards have built-in ventilation to prevent damp and to protect rafters, joists and beams from damp and rot.
9mm utility soffit boards provide a clean finish and can be enhanced with air vents to maintain airflow through lofts and roof spaces.
Hollow soffit boards are a lightweight and cost-effective solution to many properties and can also be fitted with purpose-designed ventilators. Like fascias, Eurocell soffit boards come with a 10 year guarantee and are fully accredited by the BBA.
Guttering and downpipes
M F Plastics install effective, robust and attractive guttering and downpipes from Eurocell. Our guttering is made from high-impact, high-gloss UPVC for a long-lasting, weather-proof finish and comes in a choice of designs including classic half-round, square-line and decorative ogee styles. For certain properties we install an authentic cast iron effect guttering to complement the period look.
We offer a range of sizes, styles and colours – including colour-matching with fascias & soffits. Our high-capacity guttering requires fewer downpipes, improving the outer appearance of your home. All of our guttering products are made from 100% recyclable materials.
Guttering from M F Plastics is designed to be adapted to suit any existing UPVC roofline system, making M F Plastics the first choice for new and replacement guttering and for guttering repairs.
All guttering supplied by Eurocell and installed by M F Plastics comes with a 10 year guarantee.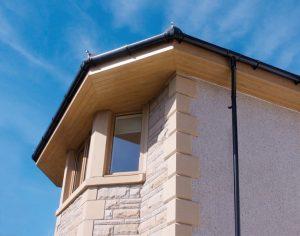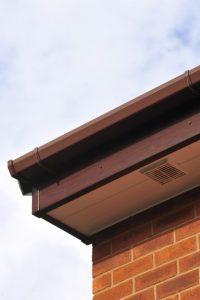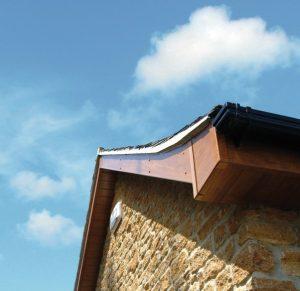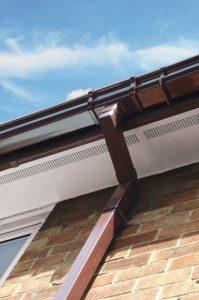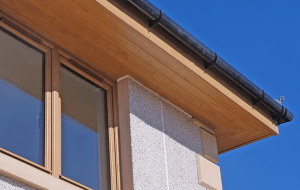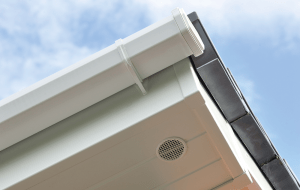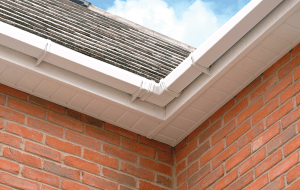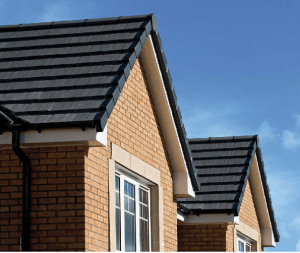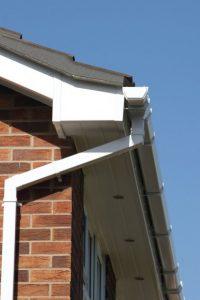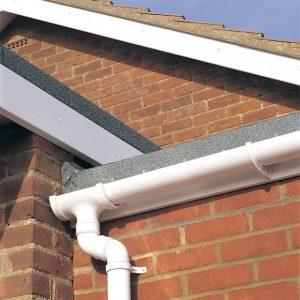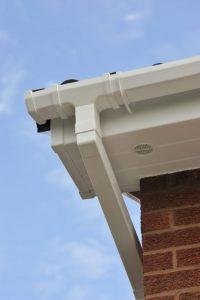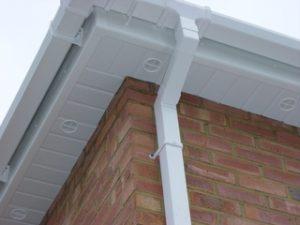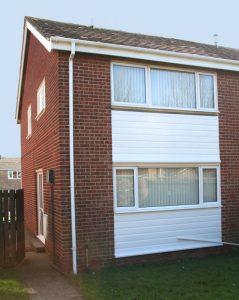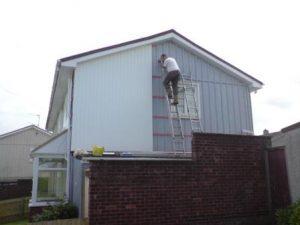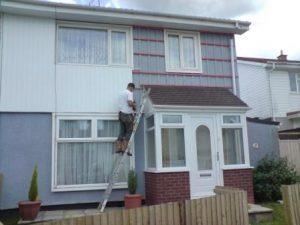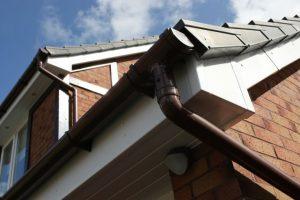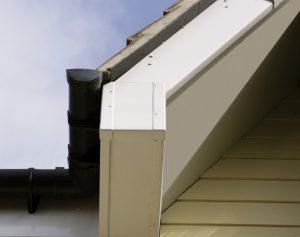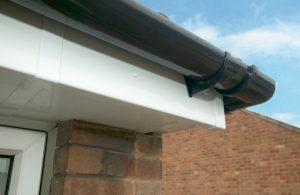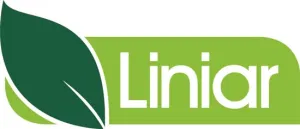 Covering Banbury – Bedworth – Coventry – Kenilworth – Leamington Spa – Nuneaton – Rugby – Southam – Stratford upon Avon – Warwick – Wellesbourne